El Paso City – Zlatibor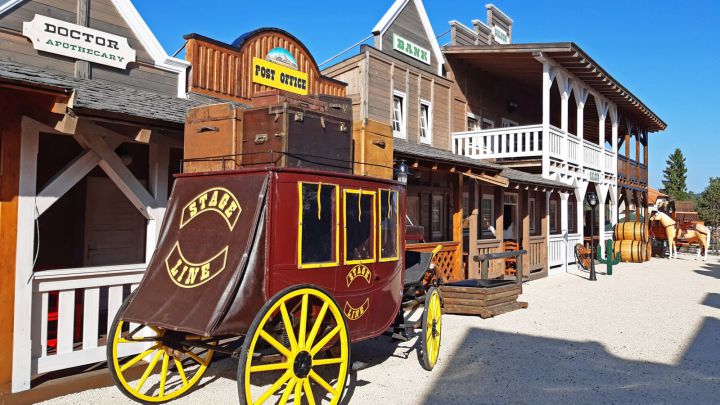 You can buy online tickets for visit El Paso City at platform Visit-Serbia.
Link for purchase: https://bit.ly/el_paso_city_en
The theme park "El Paso City" is located in beautiful nature with pastures and pine forests all around it, only 14 kilometers from the center of Zlatibor, on the main road to the Adriatic coast. It was named after the city of the same name in the United States.
The river that flows through this complex divides it into two parts, the American and Serbian part, so that "El Paso City" is a meeting place of two cultures. On one side of the river is a Cowboy Town and an Indian Village, while on the other side is a Serbian part with a church and a nice Zlatibor hamlet.
"El Paso City" has tents, caravans, a hotel and log cabins that can accommodate about 100 guests. Additional facilities include a restaurant, coffee shop, museum of old artifacts, gym…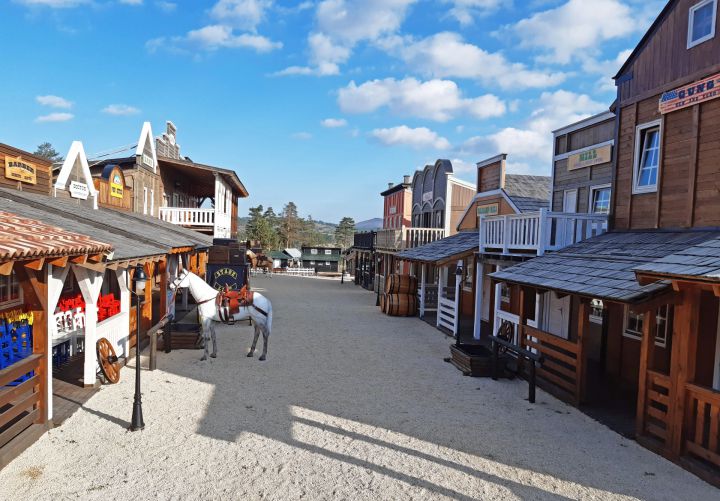 COWBOY TOWN
In Cowboy Town, you can see authentic replicas of a salon, bank, post office, barbershop, sheriff's office, and even a replica of a prison – just like in western movies. In addition to the restaurant, there is a museum with an exhibition of old weapons, a mill, a billiard room, a windmill and other details characteristic of the Wild West.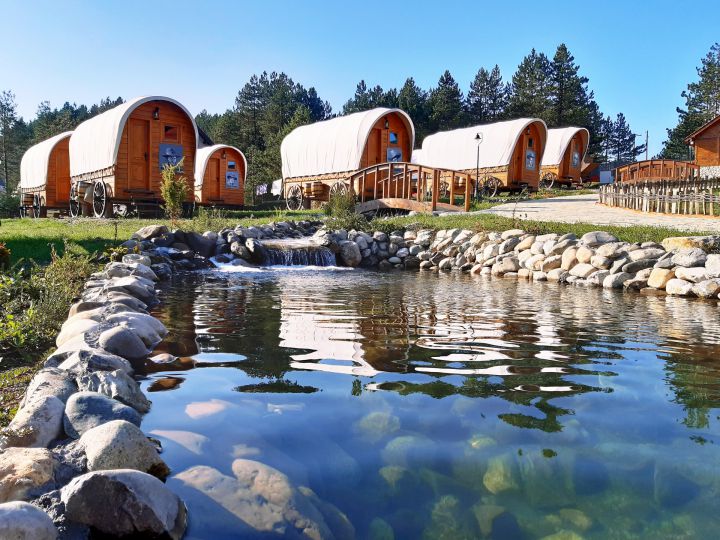 Behind the Cowboy Town is the settlement named "Caravans by the river", with eight interesting caravans in which you can comfortably stay and spend the night. The caravans are named after famous actors from western movies (John Wayne, Gary Cooper...).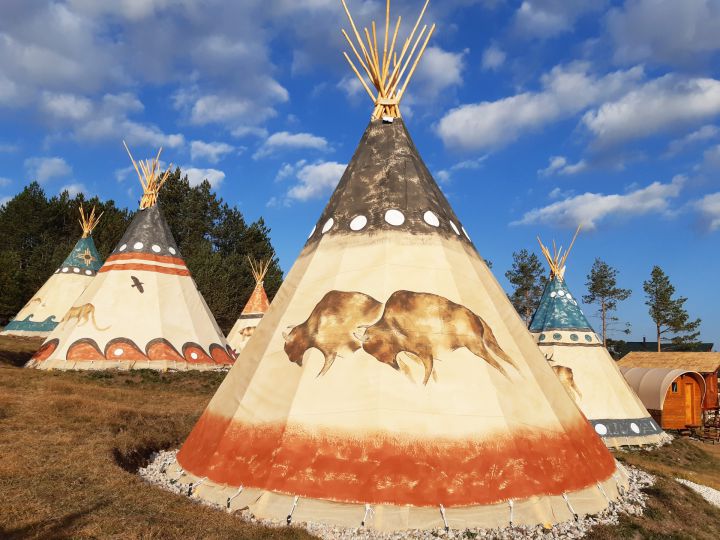 INDIAN VILLAGE
The village was named in honor of the most famous Indian chief – Sitting Bull. Six painted tents surround the area around the campfire plateau. In addition to visual enjoyment, you can also spend the night in these tents.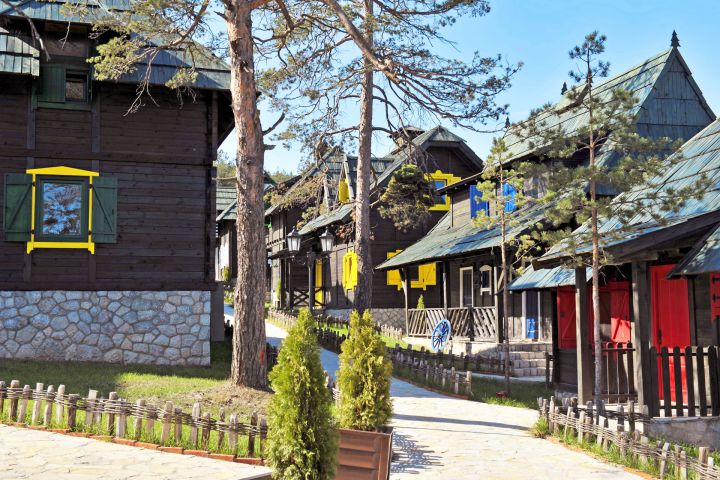 ZLATIBOR HAMLET
Zlatibor hamlet with its 12 architecturally different log cabins is a traditional settlement of this area from the 19th century. The log cabins are modernly equipped and perfectly integrated into the natural environment that surrounds them. There is also a church, a children's playground and a replica of a steam locomotive with freight and passenger cars.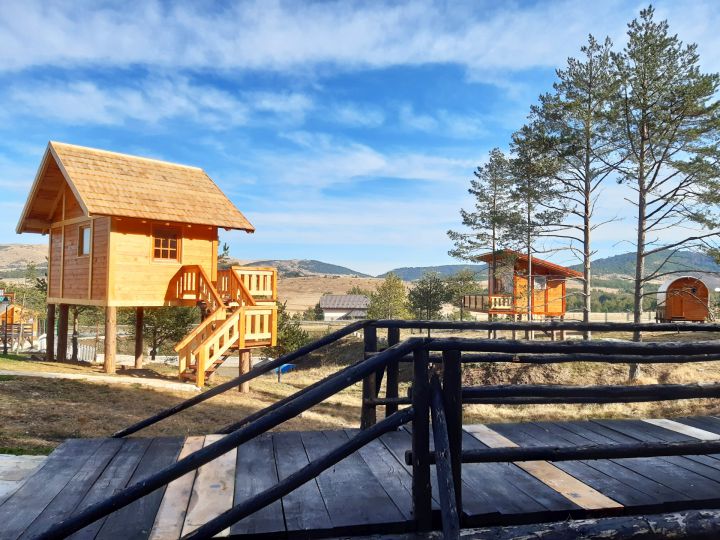 Contact details:
Location: Vodice, Zlatibor
Tel: +381 63 489 616
E-mail: info@elpasozlatibor.com