Church in Tripkova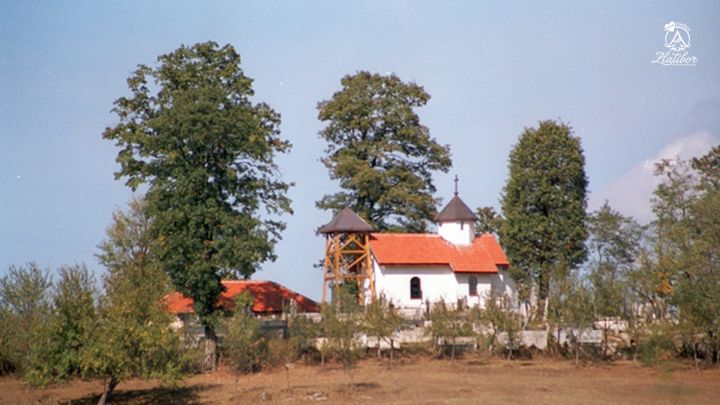 Church in Tripkova is the cemetery chapel of Holy Sunday built in 1861.

It is a single building with a dome and a semicircular apse.
The original church was built of cut stone and covered with shingles. The floor is made of wood. The church has two doors, west and north. The altar has wooden partition.
According to some oppinions, doors and icon of Jesus Christ were painted by Aleksije Lazarević between 1810 and 1815, and were transferred from the church in Stapari.
The royal doors are painted on the surface of linden planks, without bareliefs plastic, which has been replaced by painted ornaments in the form of stylized floral motifs. Image with a bust of Jesus Christ, which is from Tripkova transferred to Mačkat, indicates by its characteristics on the talent and knowledge of Aleksije Lazarević.
Church was demolished in the fifties of the last century. The new church was built on the same basis in 2003.