Log cabin church in Jablanica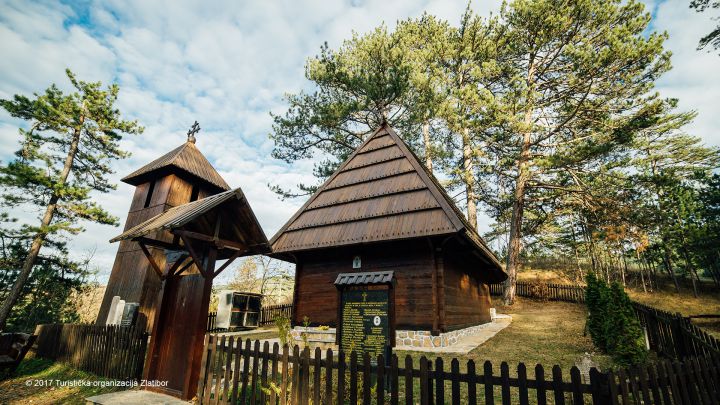 Log cabin church in Jablanica is located 25 km from the center of Zlatibor. It was built in 1838 and dedicated to the Shroud of the Holy Virgin.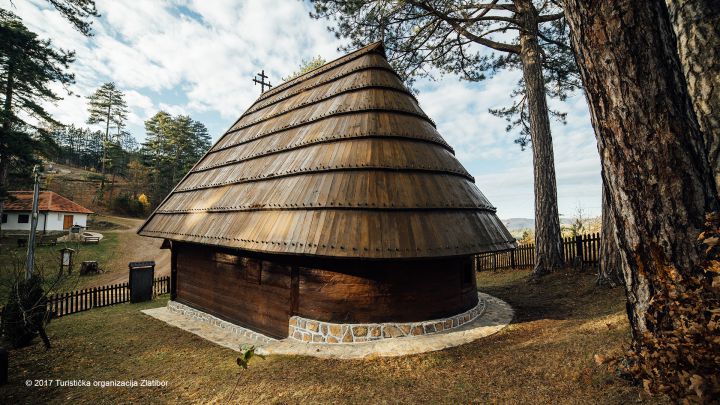 It was built of logs in the rectangular base, with a semicircular apse. From the old iconostasis the ones that have been preserved are: the Royal Doors, icons of Jesus Christ, the Blessed Virgin Mary with Jesus Christ and the icon of St. Basil of Ostrog with Holy John the Baptist.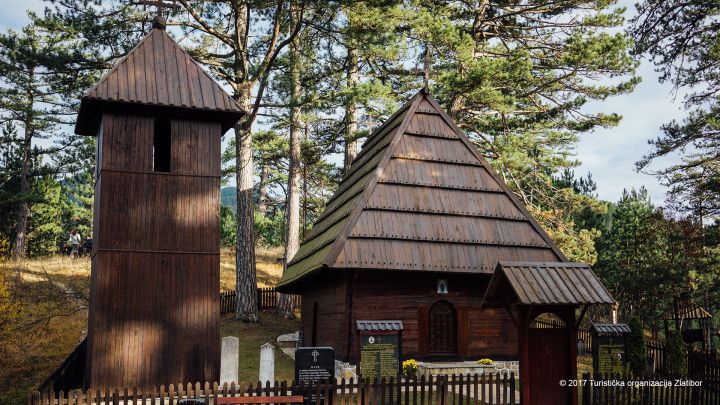 In the courtyard and around in the woods near the church, there are houses of logs -log houses, dating back to 1840.