Church in Sirogojno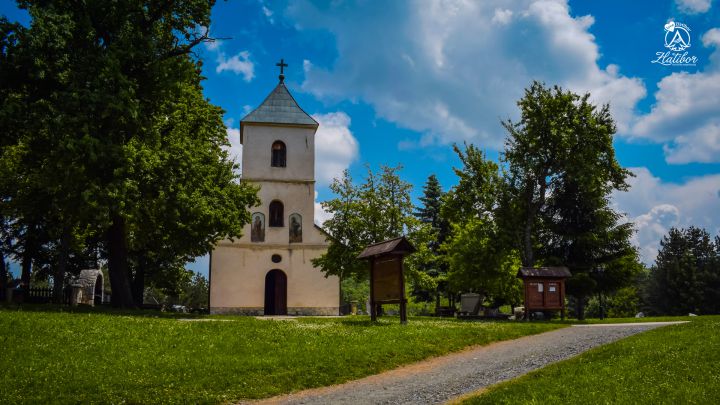 The church in Sirogojno was built in 1764 and is dedicated to the Holy Apostles Peter and Paul.

The church is a monumental complex which includes the Open Air Museum ''Staro selo" (Old village) and is under state protection. Founder of the church was Đorđe Smiljanić.
The church has a gabled wooden roof with a single base. On the west side of the church at the end of the nineteenth century, massive belfry was added. The highest value of the the church has iconostasis of the Church which is the first work of the greatest Serbian icon painter Simeon Lazović.
In the churchyard are protected gravestones from the nineteenth century with unique artistic pictures and texts.