Church in Mačkat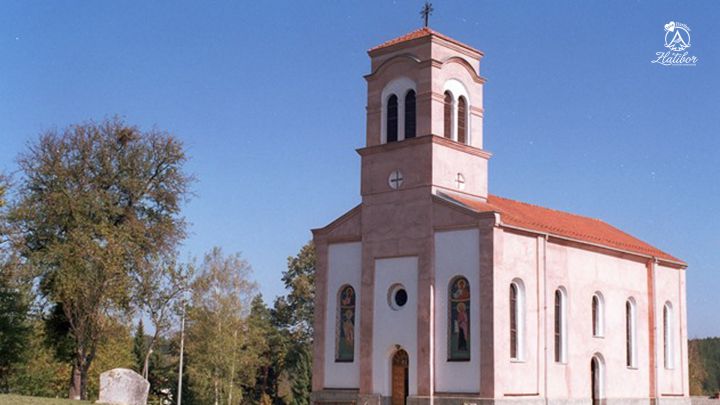 Church in Mačkat dedicated to St. Elijah was completed in 1859.

This is a single building with narthex and nave, which is divided with wall with niches. Round-arched apse is on the eastern part of the church. Outside the roof double layered, while on the inside is barrel. At the top of the building is the bell tower, which is a bit wider in the lower part with four windows. The west façade has a small bulge with semicircular tympanum. On the north and south facades are long and narrow round-arched windows and portal. Arched frieze is around the entire building. In the property of the church are a few special icons, transferred from the old Čajetina wooden church in Cerovo (1810-1860): St. Sava, Stevan the First
Crowned, Virgin and Christ, Jesus Christ, the Great Martyr (with the donor's record from 1809.) also Archangel Michael and St. George, icons from Mount Athos, which was donated by Ljubomir Kovačević, which he got on Athos in 1898. Protocols with the ones who were born from 1837 to 1850 as well as the Greek antimins, gift of Serdar Jovan Mićić. Among the antiquities there is also a sacred chalice of silver, "Contribution of Queen Natelije St. Elias".