Church in Čajetina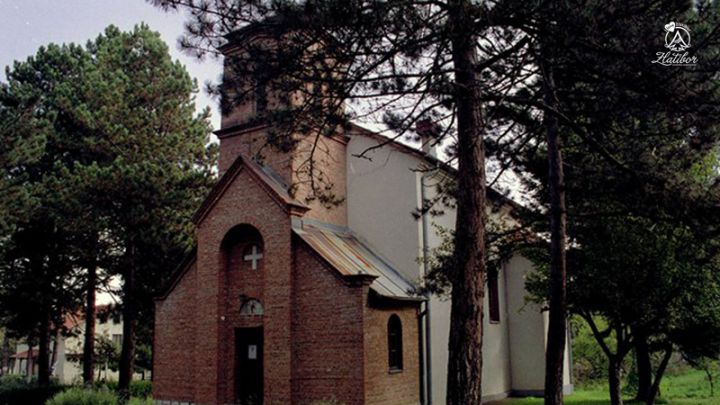 Church in Čajetina. Engraved in 1890 on the left and the right choir and a document from the same year on setting up a priest Milivoje Obradović as the first parish priest of the church of St. Archangel Gabriel in Čajetina conclusively indicate that in that year the temple completed and started running again.

It is a single building with a semicircular apse and choirs Chapel at the east nave and narthex separate from the church wall, which has special rooms on the sides and door. At the top of the building is the bell tower of bricks in two parts, and the windows in the second part. The only decoration of the building on the outside are the windows. Everywhere inside is the barrel. The old iconostasis of an unknown author was there until 1954, when painter Jaroslav Kratina did the new one. In addition to valuable icons, the church has a rich collection of religious and historical literature, kits of religious magazines and journals with 618 titles. It has 47 service books with dedications of important personalities of the Serbian Orthodox Church and the state.
The most valuable book is the Gospel, transferred from Sirogojnske churches, printed in Moscow in 1814. The Clerk printed in the principality of Serbia in 1838, for which it is assumed that it was the gift from King Aleksandar Obrenović, has a record: "I was in Čajetina church on 20 August 1893, King Alexander of Serbia. Church has orderly inventory with a total of 56 objects and books of great cultural and historical value. In addition, the Yearbook of the church recorded the names of 559 benefactors of the founders and 260 donors.