Domestic cuisine restaurant and lodging "Kedar"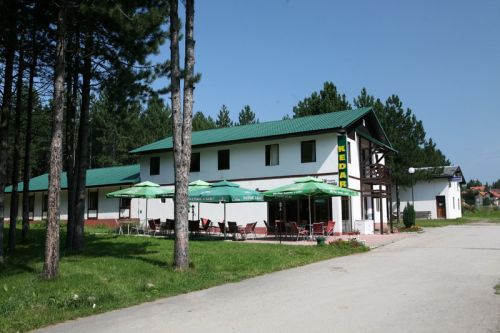 The villa "Kedar" is located in the very center of Zlatibor, as the dependanse of the hotel "Palisad", in a pine forest near the church. Kedar also offers sixteen comfortable rooms, each room has a TV and a private bathroom.
Also has a modern restaurant with 80 seats. In addition to overnight stay, half-board and full-board, villa "Cedar" is capable of providing services such as classes in the nature and school holidays as well as stay of preschool children.
Address: Naselje Jezero 12
Telephone: 031/845-975, 031/848-128 Email: jeremicak@hotmail.com
Internet address: Vila Kedar