Restaurant of domestic cuisine "Petica"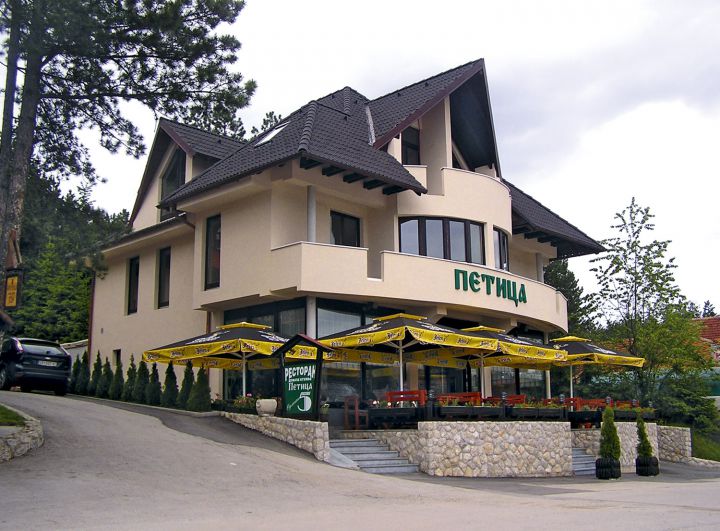 Old quality that lasts even today. Restaurant known for its quality traditional cuisine and excellent service. The original location of the restaurant has been on ski slopes on Obudovica for many years. In spring 2005 it moves to a new location in the Bazeni facility, next to the Hotel Olimp, and is now on the location next to the bus station - the PETICA facility.
Select PETICA restaurant if you organize festive or business lunches, dinners, celebrations, snacks, throughout the year, or if you want to spend peaceful moments with your family. The capacity of the restaurant is 50 seats in the restaurant and 50 seats in the open summer garden. The staff of the restaurant will make sure that their guests and friends make the ambience and service more pleasant and beautiful.
You will remember visits to this restaurant in a warm atmosphere, good food, drink and fun.
Zlatibor snack, ham, buckwheat pie, veal undern "sač" grill, delicacies.
PETICA Restaurant is waiting for you!
Contact:
Phone: 00381 63 613 140; 00381 31 848 137