"Miris Dunja" – Restaurant and appartments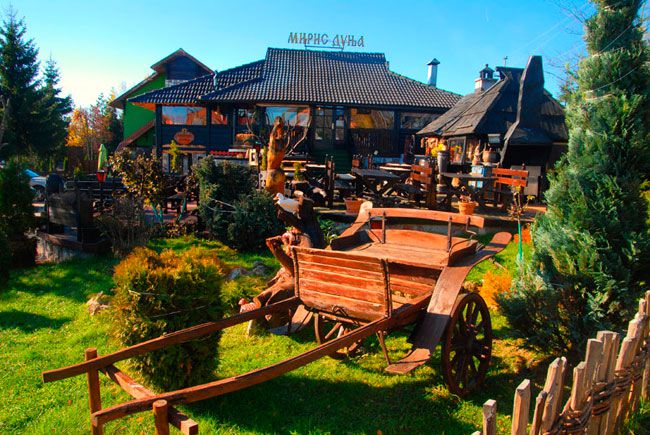 Besides excellent beverages, in "Miris Dunja" (Smell of quince) you can try great variety of national dishes (calf prepared under the embers, specialty "mirisdunja", different kinds of roast, barbeque and many other things.
We offer a wide range of drinks, and the most popular are the local wines and rakija (schnapps) which have no equal competitor within 500km. Regular guests in the restaurant feel very relaxed, and among them there are plenty of well-known public figures - politicians, athletes and musicians. So do not be surprised if you company at the next table is Zdravko Čolić or Željko Samardžić.
A separate entity represents Konoba (Tavern), where with a crackling fire in the fireplace, your friends and our friendly service, you can take a rest from city noise (from 7 pm to 2 am).
"Miris Dunja" – Restaurant and appartments
Rujno 140, 31315 Zlatibor, Srbija
Telefon i fax (0)31 841 801
Restaurant +381 (0)31 841 529
Mobile phone: +381 (0)60 0205 023; (0)62 205 024
Email: mirisdunja@open.telekom.rs