Galery of Miladin Lekić
Next to main road Užice - Višegrad, in Braneško field, in the village of Šljivovica is a gallery and workshop of self-taught wood carving Miladin Lekić.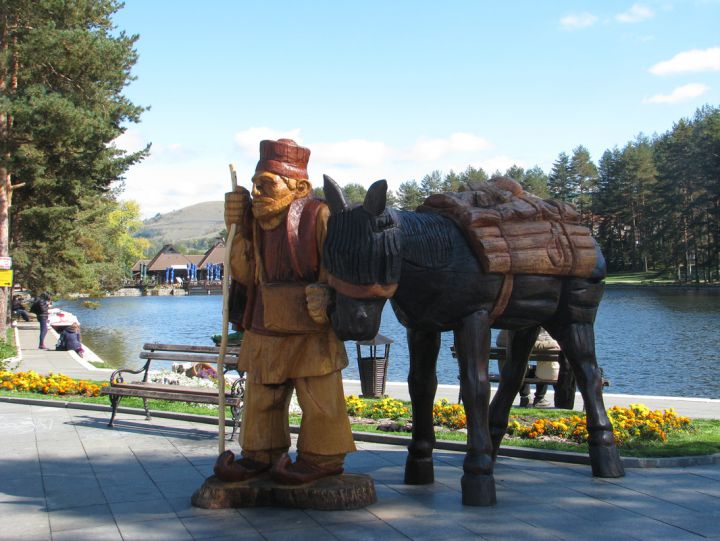 This self-taught artist creates unusual sculptures from wood using chainsaws, chisels, hammers and files. For production he mostly uses walnut tree, mulberry and oak, and for the furniture Slavonian oak.
Among his most noteworthy figures the ones that are most noticeable are the wooden farmers dimensions of 30 centimeters to two meters, also an unusual woman with a snake, eagle, lion, elephant, numerous icons, wooden chests with carving, beautiful table carved with "The Last Supper". His figures in natural size usually adorn ethnic village and can be seen in Zlakusa, Kremna, in Mokra Gora, but also throughout Serbia, while the figure of a donkey and a peasant named "Zlatibor fast train" is in the house of our tennis player Novak Đoković. Artistic works Miladin Lekić is exhibiting at fairs of tourism and furniture in Belgrade and Novi Sad.