Čigota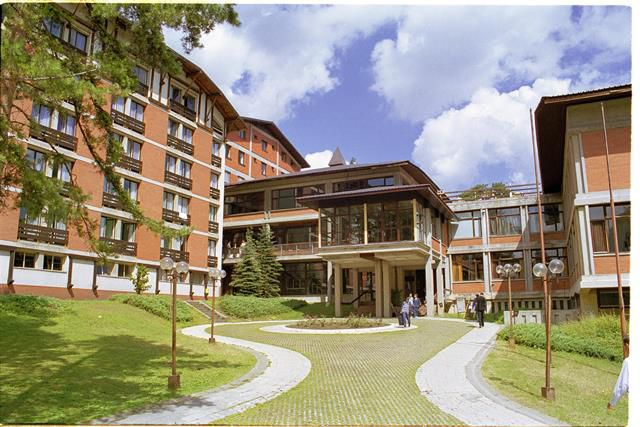 Because of the moderate climate and very pleasant environment, Zlatibor has been known as a mountain suitable for rest, recuperation and treatment for a long time. Today Zlatibor has experts and equipment that makes it very suitable for the provision of health tourism. The leading institution is the Special Hospital "Zlatibor", and most of the hotels offer a variety of services that can improve the overall health of guests.
Specialized hospital for thyroid gland and metabolism is a modern facility that has the necessary diagnostic unique in this region. The nuclear laboratory with RIA laboratory enables the diagnosis of pathology of thyroid gland to be done quickly and efficiently according to modern standards. In the service of Nuclear Medicinefollowing functional morphological and hemodynamic testing can be performed: Nuclear endocrinology, nuclear nefro-urology, nuclear hepatology, nuclear cardiology, scintigraphy of bones and joints, salivary gland scintigraphy.As for the therapeutic nuclear medicine, they implement radical treatment of hyperthyroidism with radioactive iodine.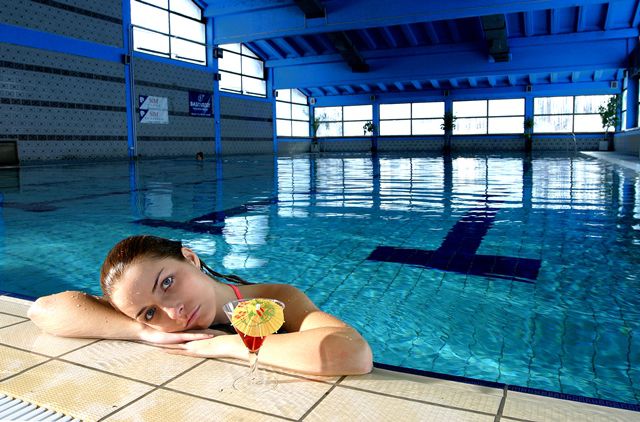 The Osteodensitometry Cabinet (determination of bone density by DXA apparatus EXPLORER-Hologic) is a part of this specialized hospital, as well as the Department of Cardio-pulmonary diagnosis (diagnosis of coronary artery disease and determining conditional functional abilities of athletes).
The blood test can be done in the laboratory within the Admission Department. Section for Physical Medicine and Rehabilitation has all the necessary devices for electrotherapy and electro diagnostics and the use of heat, hydro and kinesis therapeutic procedures.
The consulting examinations can be done in this institution by the professor at the Faculty of Medicine in Belgrade: endocrinologists, endocrine surgeons, physiatrists, gastroenterologists and cardiologists.
The specialized hospital "Čigota" offers several types of health and recreational programs: Wellness program and Čigota program. Within the wellness programs there are: Manager (anti-stress) program, anti-cellulite program and program for thyroid gland.
Program Čigota - is a dietary and recreational program, which helps with excess weight loss by well-balanced diet plan and physical activity. This program also helps creating a positive group atmosphere and gaining the information about the importance of proper diet and recreation. It includes: complete anthropometric measuring, biochemical diagnostics, low-calorie diet (1200-1500 Kcal/day), organized physical activity (walking, exercise, swimming), training, guidance and recommendations for proper nutrition.
There is a relaxation center with a swimming pool, sauna, steam bath, solarium, hydro massage and other services, in the Special Hospital for Diseases of the thyroid gland and metabolic diseases Zlatibor Čigota.
"Čigota" is a specialized institution that offers specialized care in treating diseases of the thyroid gland and metabolic diseases. In addition to medical services, there is a hotel where the guests can return the balance of the body and the spirit by resting here at Čigota. The hotel has 186 units (67 single, 78 double, 13 triple rooms and 28 suites) with 340 beds. There is also a "ČIGOTA PROGRAM" (dietary, recreational and educational program for adults) and "Cigotica program" (program of prevention, treatment and rehabilitation of obesity in children and adolescents). Additional facilities: congress hall (380 seats); three small halls (50 - 80 seats); hotel restaurant (370 seats); restaurant "Zlatibor Sky" (150 seats); White restaurant (100 seats); aperitif bar (60 seats); summer garden (30 seats); semi-Olympic swimming pool; recreation center; an exercising room with a gym; sport courts; library and gallery.
Street: Kraljeve vode
Number: 30
Phone: 031 / 841-141, 031 / 597-236
E-meil: cigota@eunet.rs
Internet address: Hotel Čigota