Tito's villa, Palisad – Villa of Aleksandar Pavlović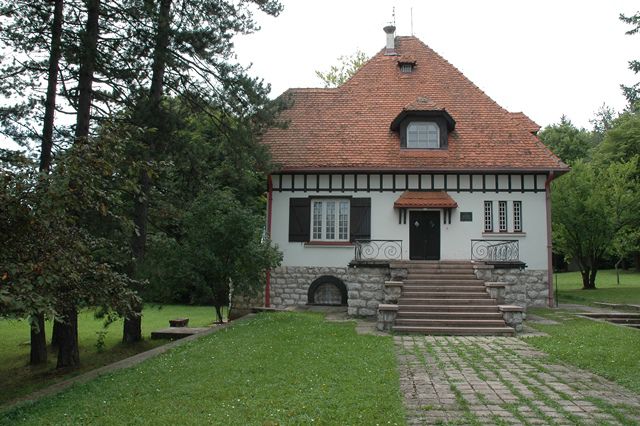 This villa is the only facility in the center of Zlatibor, which is declared a cultural monument by the Monuments Protection Institute of Kraljevo.
Vila of the lawyer Aleksandar Pavlović, a Belgrade citizen originally from Gornji Milanovac, is the building that cannot find its true owner. First, the unofficial name, even before he completed work on the building was "Malgre Andree." Unhappy Frenchwoman, Madame Andre, wife of Mr. Pavlović, as if she anticipated all tumultuous time to come, certainly did not want any villa on the remote and "wild" Zlatibor.
However, Mr. Pavlović was persistent and apparently imbued with spite. Villa "Despite Andre" was done in a very short time.
It turned out that Mrs. Andre was definitely right. After the Second World War in the changed social political system the villa was expropriated, constantly changing owners ever since: it was proclaimed Tito's villa, although Comrade Broz probably never stayed in it, except for a short lunch in the garden of villa in 1974.
As the villa of SFRJ Government Presidency, it was put under protection as cultural good and later it became the property of RTS which still is today, as well as the villa of Nikola Đurić with the newly built resting home in close neighborhood.