Village eventing in Jablanica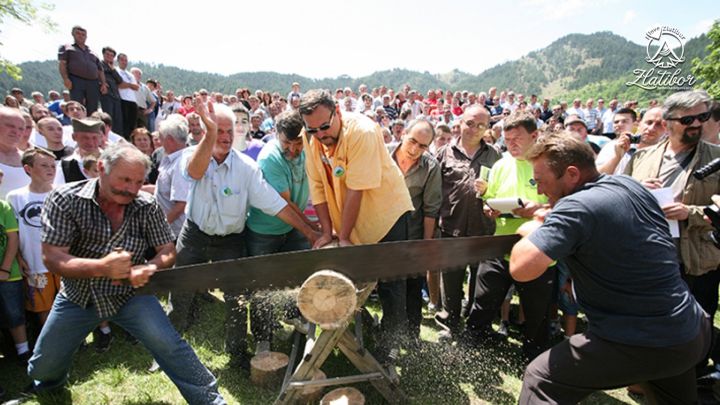 Village eventing competition in Jablanica is a competition in traditional handcrafts, skills and sports. It shows and cherishes skills that are slowly disappearing but which are vivid and represent typical Zlatibor motive.
It is organized as competition and is one of the best organized village events.
Programme:
Welcoming guests
Opening ceremony
Competition
Standing long jump
Hand scraping with wood carving saw
Throwing rock of the shoulder
Horse race
Pulling rope
High jump
Pulling rope
Closing ceremony
Manifestation slogan is TAKE JALANICA IN THE HEART!