Tornik - Summer Activities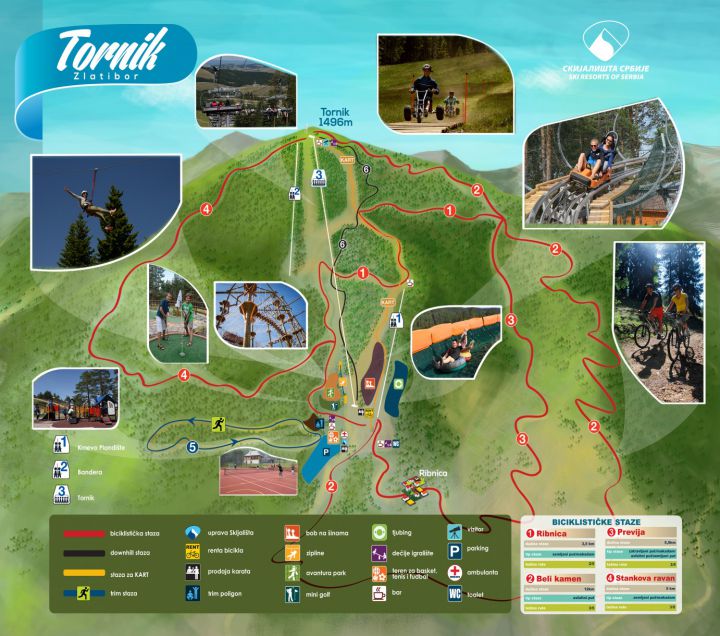 Summer Activities
Ski Center "Tornik" is open for visitors during the summer months too, when the following summer entertainment activities are available for use: panoramic cable car rides, bobsleigh, tubing trail, adventure park, mini golf course, multifunctional sports courts and a zip line.
During the summer months, there is something for the adrenaline lovers too. The trails for mountain biking: Ribnica, Beli kamen, Previja and Vidikovac, while for recreational cyclists there is the Marici trail.
In addition to these trails, visitors can expect a new downhill trail, as well as a mountain cart trail. Bicycles and carts can be rented at the Ski Center "Tornik".
Opening hours: every day from 11:00 AM to 05:30 PM.